Ethereum was spotted escalating towards the end of the last month and at the beginning of the ongoing month. The uptrend continued till the mid of the month but was interrupted in the following days. The coin is anticipated to improve in the near term. The traders who are expecting a colossal return are recommended to wait for a while. The current momentum would change soon.
Ethereum Price Analysis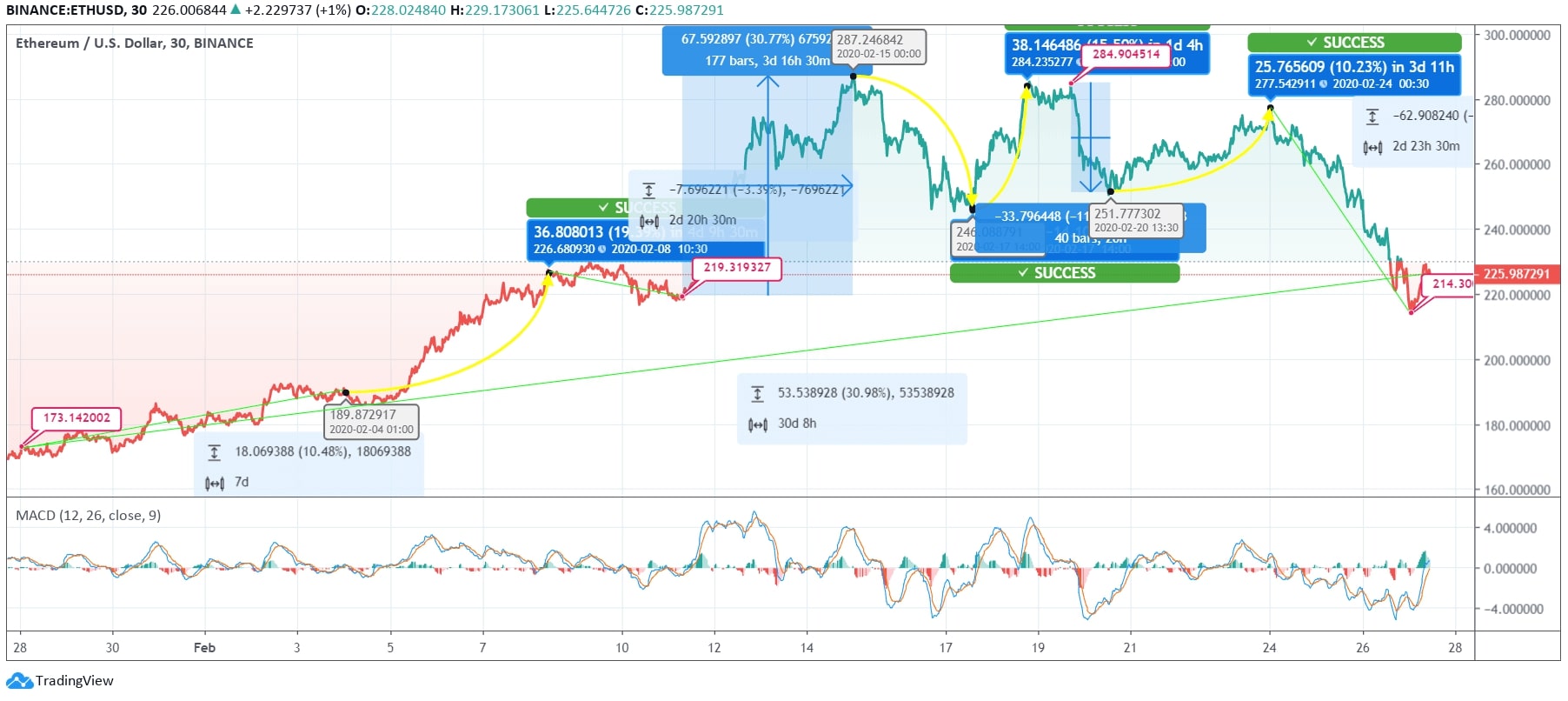 Ethereum price was trading at $173 on January 28, and then, it escalated to $189 by 10.48% hike in a period of 7 days. The coin has continued upward movement and escalated to $226 in the next five days by a massive hike of 19.23%. Then, the price dribbled and touched $219 from $226 by 3.39%. Again, Ethereum marked a sharp upward move, and the price touched $287 by a huge escalation of 30.77% on February 15. Later, ETH price dribbled to $246 by 14.10% in two days.
After this fall, the currency escalated again and touched $284 by 15.50%. The coin locked itself at the same level but again plunged and this time to $251 by 11.85%. Ethereum price improves to $277 on February 24, but again, due to huge volatility, it dribbled to $214 by 22.67% fall. The month-long movement in the ETH coin reflected an upsurge of 30.98%. The MACD indicator is reflecting that the currency might trade upwards in the upcoming hours. The current price of the ETH coin is quite near the immediate resistance level at $243. It looks like the coin would breach the same in the coming hours.