The whole crypto market seems to have taken a reversal from yet another crash as after the recent massive fall; it has resumed the rebound. Bitcoin, which had hit bottom below $4000 around 10 days ago, has now started a slow uptrend above $6000.
Ethereum is also not lagging back right now when it comes to recovering its recent losses. However, the day before yesterday, ETH was holding a bit bearish sentiment, while BTC also tested supports bellow $6000. With the closing of the day, the coin found a support level at $121 as it stopped its price fall there.
ETH/USD Price Chart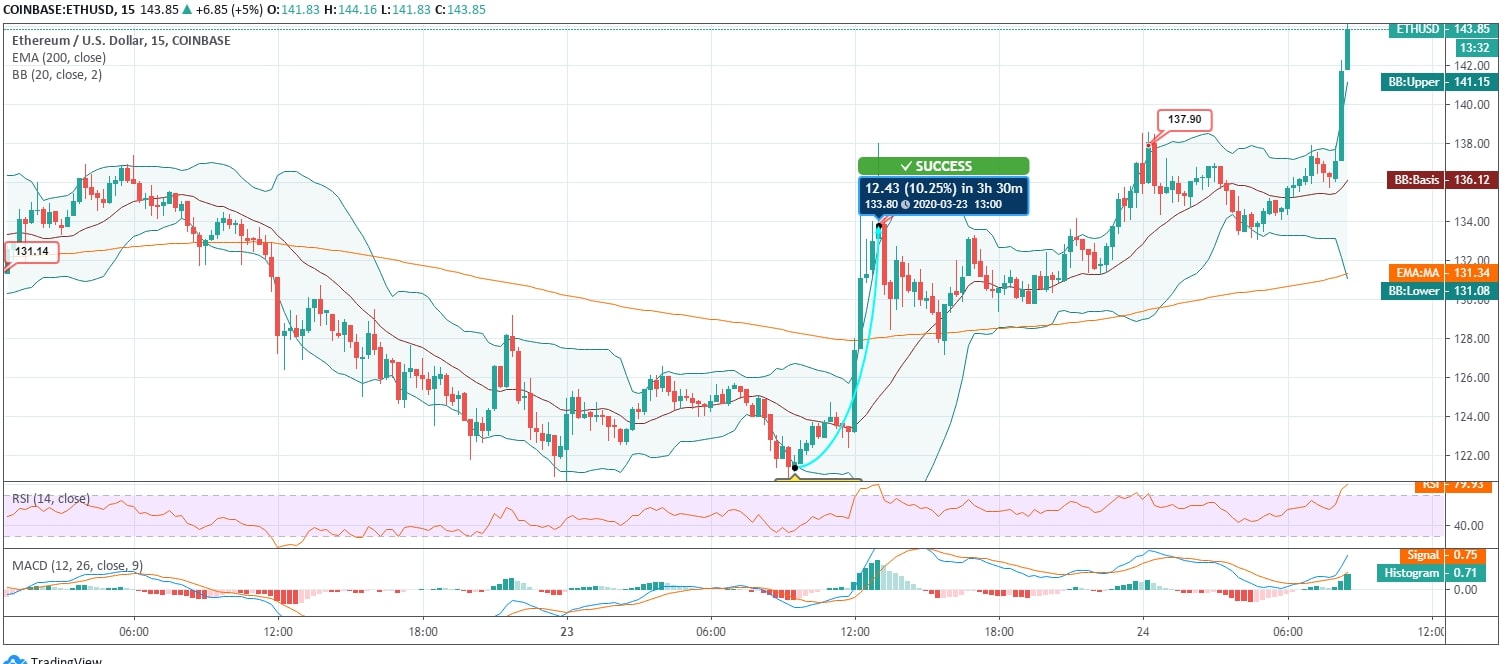 Yesterday, the currency consolidated for the initial part of the day before it again dipped at $121. From there, the coin sharply rebounded with a hike of more than 10%. Since this price rise, ETH coin has maintained the upward trend of its price, and by now, the coin has cleared a few crucial price barriers.
Ethereum has reached above $140 with yet another sharp spike. A higher-high has been formed at $137; meanwhile, resistance levels at $135, $137 and $139 have been surpassed. At present, ETH is testing the resistance level at $143.85 after the bullish breakout at 08:31:33 UTC.
RSI is currently above 70, noting an overbought spell of the coin while MACD is also exploring the bullish zone. The coin is way above the EMA line, while Bollinger bands have opened up noting volatility on the upside.